Author: Prof. Lee, Si-Chen
1. Realizing finger reading can be trained
The superpowers of the human body are always dazzling and enviable. Jesus cast out demons and healed diseases, walked on the sea, turned water into wine, and fed five thousand people with a slice of bread. The Buddha had six supernatural powers: Divine Realm, Heavenly Eye, Heavenly Ear, the penetration of others' thoughts, the penetration of past lives, and the penetration of the extinction of outflows. He has the ability to travel through time and space, transform everything with no obstacles. Taoist immortals or Zhenren, such as Lu Dongbin, Zhang Sanfeng, etc., can break through spatial barriers. We also know that these abilities are only possessed by a very small number of people, and most of us can only feel inadequate. However, Associate Professor Chen Shouliang of the Department of Biology, then Dean of Academic Affairs of Peking University, and his wife Associate Professor He Muyan, deconstructed this myth in 1979.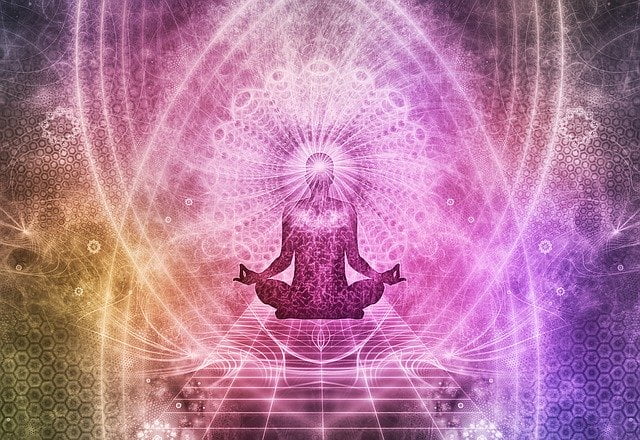 In August 1978, they came into contact with two little girls with word hearing ability in Beijing. After rigorous testing, they determined that this ability was true. They carefully observed the body, character, and academic performance of the two little girls, and decided that they were not special. He formed an experimental group with Associate Professor Wang Chu from the Department of Radio Electronics of Peking University and a total of eight professors from other departments, and discussed these phenomena at length during their spare time. They also conducted experiments on Chen Shouliang's youngest daughter. After several experiments, his youngest daughter demonstrated superpower. They tested his daughter's classmates and neighbor's children, and they got exciting results. When Professor Chen Shouliang talked about the result with his classmate, Huang from the Shanghai Brain Research Institute, Huang said that perhaps this power is not only available to a few people. This idea greatly inspired Professor Chen Shouliang. As a result, he conducted the first induction training in history of Peking University. Among 40 children aged 5 to 12 years old, he discovered that 40% had superpower, which confirmed the universality of superpowers of the human body. This is a milestone experiment in the history of science, and it will surely remain in history in the future.
2. Confirming the discovery of Professor Chen Shouliang
I had always admired Professor Chen Shouliang when I started doing finger reading experiments in 1993, but we never met. In 1996, during the 4 years I worked with Professor Shen Jinchuan and Ms. Sun Chulin from the Institute of Human Science, China University of Geosciences, I heard that he is a more serious person, and he was unhappy with the use of the term "human science" to describe superpowers. Moreover, he had retired. Therefore, I gave up on the idea of paying him a visit. I have organized finger reading training courses every summer vacation since 1996. I trained children aged 7 to 13 two hours a day for four days, and the results confirmed Professor Chen's findings. According to statistics, a total of 9 classes of 176 children participated in the training as of 2004, out of which 40 demonstrated finger reading capacity. The ratio is about 24%. Although it is relatively low, it is also universal.
3. Meeting with Professor Chen Shouliang
In November 2001, I received an invitation from a Noetic Institute in California, USA, to participate in an international academic seminar in Hawaii. Scholars from the United States, Japan, China, and Taiwan participated. Scholars from Japan, China, and Taiwan focused on the effects of external Qi from Qigong and superpowers, while scholars from the United States focused on telepsychiatry, physiological testing of alternative medicine, and the effects of external Qi from Qigong on cells. I was beyond excited when I found out that Professor Chen Shouliang and his wife were also invited. On the opening day, I saw Professor Chen Shouliang and his wife from a distance. They were over 70 years old at the time, and they were exactly the same as their images on TV programs in the 1990s. I hurried forward to say hello and introduce myself. I did not expect that Professor Chen to be so enthusiastic, as if I were an acquaintance he had not seen for many years. He chatted with me without being too serious at all. The impression I had turned out to be wrong. It turned out that he had already heard of the research I did in the 1990s. I was the Dean of Academic Affairs at National Taiwan University at that time, the equivalent position of him in Peking University. Therefore, he developed a lot of empathy. I remembered receiving a delegation from Peking University at NTU in 1998. They were very surprised when they found out that I was doing finger reading experiments, as the deans of both universities were doing research in the field of superpowers. I think it was serendipity.
Professor Chen's paper reported some newer results of residual information experiments, which was convincing. He and his wife continued to engage in the study of supernatural powers after their retirement, and their discoveries are still respected by colleagues at Peking University. Amidst the suppression of Falun Gong from 1999 to 2009, the superpower research they were working on at Peking University may be the only intact area on the Mainland.