Author: Prof. Lee, Si-Chen
I. Do the Folk Deities Have Websites in the Spirit World? 
Temples have been erected throughout Taiwan. Various local deities are being worshiped by hundreds and thousands of believers over the years at large-scale Buddhist or Taoist temples and also at simple roadside shrines. Have such folk deities set up websites at the information field?
Can we identify key words through finger reading and access the home pages of these websites? Are these websites encrypted or have firewalls been set up? We have acquired certain initial findings through Ms. T's finger reading experiment. Image 1 is a compilation of the paranormal activities seen through reading sacred words with her mind's eye:
「"Emperor (皇帝)."A solemn sensation was initially felt with the word"Guan Gong ("Emperor Guan")before the word was seen. A shining point on the screen was seen for the word"Yu Huang Dadi("Jade Emperor")"; while a dimly lit and white pattern was seen on the screen forWenchang Dijun (Imperial Sovereign Wenchang)who governs over examinations and literature. A slightly shiny person was seen for"Mazu"while a shiny person or a shiny screen was seen for "Ji Gong (濟公 or Chan Master Daoji)" and the brightness of which was only lower than that of the Buddha. For"Bodhidharma,"the founder of Chan Buddhism, a slightly shiny screen that was altogether different than anything else previously seen before had appeared.
II. Who Constructed These Websites?
Among these terms,"Guan Gong ("Emperor Guan")was a military general during the Eastern Han dynasty. No record has indicated that he has reached immortal ascension during his lifetime, and he was captured by Lu Meng and subsequently killed during the war with Wu state. He was later deified as "Holy Emperor Lord Guan" and has been worshiped at martial temples and shrines for more than one thousand years. His website at the information field did not seem to be constructed by his own powers, but more likely an amalgamation of the collective awareness of the Chinese people.
「Wenchang Dijun (Imperial Sovereign Wenchang), also known as Imperial Lord Zitong, was a man named Zhang Yazi who lived in Qiqu Mountain. After he died during the war, a temple was erected to honor him, and he was subsequently sainted both during Tang and Song dynasties. Taoist practitioners claimed that Zitong was in charge of scholarly duties and literature in the human world. Therefore, he was deified as an Imperial Lord. These are all strained interpretation from the Taoist belief. Nevertheless, Wenchang Dijun was widely worshiped by scholars over the years, and is still much revered by test-takers. Many students worship at his temples for good luck and blessings right before the national examination season. It can therefore be inferred that the website of Wenchang Dijun was also formed by collective group consciousness.
It can therefore be hypothesized that a snowballing effect could be achieved when combining certain powerful deities who are capable of forming their own websites with popular, widespread belief, thereby resulting in a "super website."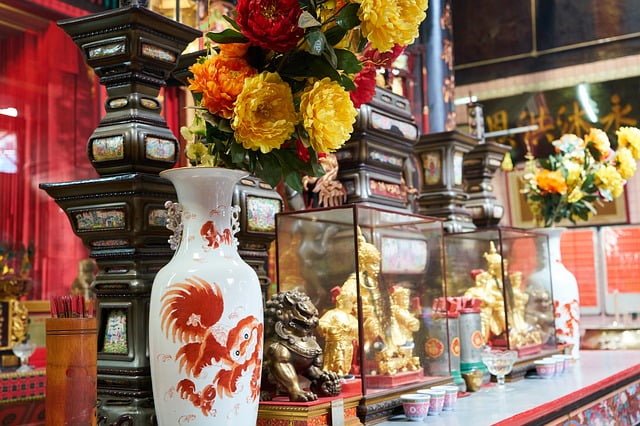 We also noticed that Ms. T was incapable of accessing the websites of numerous Taoist deities or masters, such as the Eight Immortals, Zhang Sanfeng, or Sima Chengchen. This puzzled us for a very long time. After inquiring a true Taoist priest, we realized that it may be due to the fact that we did not know the passwords to these websites. Most Taoist priests were subjected to traditional standards and disciplines from their masters and maintained a very low-key, mysterious profile.They were usually passed on from father-to-son or to a select few over hundreds of years and did not wish for the ordinary people to find out their true identities. Little did we know that their websites in the information field would also be so mysterious and low-key, or that access without a password would be denied. Alternatively, as for the Buddha or Jesus Christ, who dedicated their lives helping people to reach ascension and to point believers toward the right path, their websites in the information field are also accessible to everyone who are destined to enter.
Furthermore, we have also realized due care must be paid when writing the names of the deities. For instance, during a finger reading experiment, when a researcher wrote"Mazu"carelessly, with the "Ma" character six times larger than "Zu" (as shown in row 4 of Image 1), Ms. T saw a shiny person who looked vastly different from the normal Mazu.
It turns out that the shape of the sacred words or phrases also plays an important role when connecting to the deities' websites. Differently shaped words had inadvertently reshaped the contents of the website or twisted the information being transmitted. Fortunately, Mazu was the Goddess of the Sea and one who helps the poor and the lesser fortunate, and may not mind if you intentionally twisted Her website. Perhaps negative consequences may befall you, if you had stumbled upon the website of a demon. For your own safety, please maintain a righteous mind when communicating with the deities, and to write their names carefully and meticulously.