Author: Prof. Lee, Si-Chen
1. A small spin by nature
The last day of the spring break in early April 2002 was a Sunday afternoon. I was rushing to the Electrical Engineering building with the materials, preparing to start the monthly children's finger reading training camp. The purpose of this camp was to gather the children who had already demonstrated this ability once a month and spend three hours practicing, so as not to lose their ability without practicing at home. In early April, the azaleas at on the NTU campus were gradually wilting, but they still attracted some flower-viewing crowds. The square in front of the hall is often used as an activity venue for various groups during holidays, with a lot of hustle and bustle.
However, it was very quiet on this day, maybe due to the fact that it was a long vacation. When I walked to the door, I saw Miss L who worked on the campus, taking her pair of children for a walk while enjoying the view of the flowers. I greeted them and asked, "How old is your daughter?" The mother replied: "Nine years old. "It's the perfect age. Would you like to find out about our finger reading experiment later?" You can also give it a go. We will be in the Meeting Room 142." The mother nodded and agreed.
Ten minutes after the experiment started, Miss L brought her two children into the laboratory. The daughter Hsiao Hsuan was dynamic and cute. She walked around to see other children doing experiments. When I asked her if she wanted to try, she firmly said:" No." Twenty minutes later, she readily agreed when I asked again. Obviously, she was tempted upon seeing the abilities of other children.
The first test took nine minutes. She saw two numbers 35 and 27. She chose 27 which appeared more frequently, but the answer was 35. The second time she spent eight minutes, she had read the right number 48, but the color was wrong. The sample was blue and she saw it as black. The third experiment took 8 minutes, and she saw the correct answer of 39 in green. After doing it three times, she gave up and went back on the campus with her mother and brother. Hsiao Hsuan's case is really amazing. She was able to unleash her power in less than 20 minutes while having received no training. It is her natural instinct. All she had to do was sit down and try this method of concentrating her mind on her fingers.
2. Remote viewing ability
Later, her mother told me that she made Hsiao Hsuan practice for a few nights in a row. She did not expect Hsiao Hsuan to make amazing progress. After a few days, she developed remote viewing ability. She could recognize Poker cards covered on the table without touching them. Miss L did not have much experience with the human body potential in the past. I advised her to slow down her progress and gave her a reading list. I hoped she would learn more about this field before going further. Later she told me that she was originally a Christian, but had not gone to church for a long time. For Hsiao Hsuan's potential, she decided to take her back to church.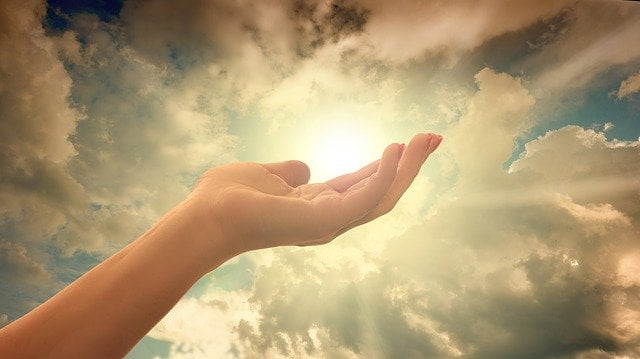 3. Seeing Jesus
In the next two months, miracles continued to take place. Hsiao Hsuan is very close to her mother. She would call her mother every day to make sure that she is safe. One day my mother did not receive the call and found it very strange, so she asked Hsiao Hsuan why after returning home. Hsiao Hsuan said she asked if her mother was OK when she was praying. Unexpectedly, Jesus suddenly appeared on her mind, telling her "Your mom is fine, do not worry," and let her see an image of her mother working to reassure her. Therefore, she decided not to call. From then on, she only needed to pray when she thought of her mother, and Jesus would come out to guide her. She never called again. Over one year, Miss L discovered that this ability has a positive impact on Hsiao Hsuan's life and behavior. She has become more relieved and grateful. She asked her daughter to pray and ask Jesus's opinions before doing anything. She knew that God had blessed Hsiao Hsuan.
Parents often ask me:" What is the use of learning finger reading?" finger reading is actually a skill, just like parents sending children to learn to play the piano, violin, painting, and writing. It is an additional skill and hobby that can enrich his life and generate vision that is far beyond that of the ordinary people. From the case of Hsiao Hsuan, I know that their lives will be extraordinary.